True Masters
is an exclusive group founded by
Sir Captain Shadow Sail
. This group is for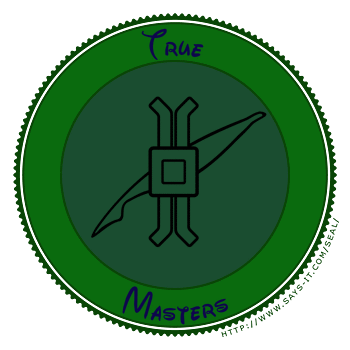 pirates who have proven their excelence and have all mastered skills.
Level 50
All Weapons Mastered (Including Fishing, Potions, Cannon, etc)
If you are in this group you are a very skilled man/woman and among the most respected.
Members:
If you would like to join, please say so in the comments, do not just place your name please.
Userbox:
If you are a member, you can add this userbox:
Ad blocker interference detected!
Wikia is a free-to-use site that makes money from advertising. We have a modified experience for viewers using ad blockers

Wikia is not accessible if you've made further modifications. Remove the custom ad blocker rule(s) and the page will load as expected.