The Royal Family of France is a out-dated article. No further edits on this page are needed, unless they are spelling mistakes. As this page acts as a Historical Document and is not intended to start any arguments or hurt feelings.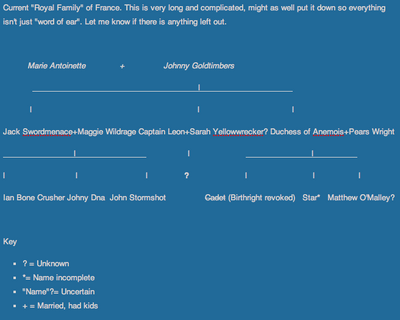 Key
Note: Incomplete (There is another generation but I don't have room to put it on here.)
Note: Names may be abbreviated later for space concerns.
If the format gets messed up on here, please help me fix it. It should look like a clearly visible bracket.
Ad blocker interference detected!
Wikia is a free-to-use site that makes money from advertising. We have a modified experience for viewers using ad blockers

Wikia is not accessible if you've made further modifications. Remove the custom ad blocker rule(s) and the page will load as expected.