History
The Pirate Armada was formed in 1723 by Captain John Fatbeard and Peter Wavefury as a war guild against The East India Trading Company. THIS GUILD HAS BEEN DELETED!
Ranks
Captain John Fatbeard- High Armada Commander, Blue Coat
Peter Wavefury- Major General- Red Coat
Johnny Foulbellows- Major- Green Coat
Matthew Raidstealer- Navy Commander- bright red coat
Simon Swordsilver- Commander of Basic Acess Soldiers
Basic Ranks: Pvt.1,Pvt.2, Corporal, Sgt, Sgt Major, Officer, First Officer, Captain, War Captain, High Rank Guild Officer(yellow coat),commodore, high commodore ,Commander( Navy, Armada,) Major, High Rank Major, General, Major General
Guild Outfits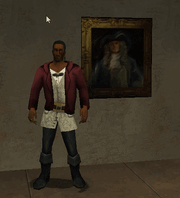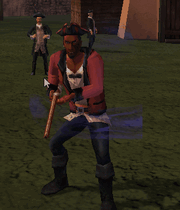 InVItaTioN
Invite Code: PZYR9594
ANY LEVEL IS MORE THAN WELCOME TO JOIN
Ad blocker interference detected!
Wikia is a free-to-use site that makes money from advertising. We have a modified experience for viewers using ad blockers

Wikia is not accessible if you've made further modifications. Remove the custom ad blocker rule(s) and the page will load as expected.