The 10th Squad
is a group of 30 VERY elite EITC officers who specialize in taking out Beckett's devious and dirtiest tasks. Anyone wishing to join must speak with
Lord Marshal Samuel Redbeard
first.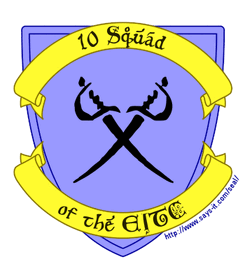 Current members
Lord Marshal Samuel Redbeard—Leader
Johnny Goldtimbers—Member
William Brawlmartin—Member
Johnny Coaleaston—Member
Eric Machawk—Member
Sven Daggersteel—Member
Ad blocker interference detected!
Wikia is a free-to-use site that makes money from advertising. We have a modified experience for viewers using ad blockers

Wikia is not accessible if you've made further modifications. Remove the custom ad blocker rule(s) and the page will load as expected.