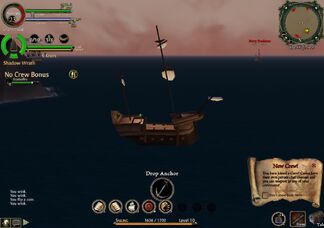 The Shadow Wrath was Lawrence Greasehazzard's Light Galleon until he sold it.
These small workhorses ply the waters in service of the Royal Navy and East India Trading Company in large numbers, but are also very common among independent traders and privateers just making their start.
Ad blocker interference detected!
Wikia is a free-to-use site that makes money from advertising. We have a modified experience for viewers using ad blockers

Wikia is not accessible if you've made further modifications. Remove the custom ad blocker rule(s) and the page will load as expected.