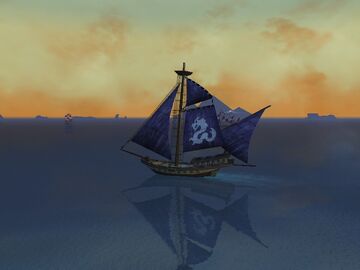 The Shadow Stallion is an War Sloop used by Kat Bluebonnet for very fast trips to Tormenta, Outcast or other islands. This ship has purple sails with a dragon emblem. This ship is mostly used when Kat needs to repair her War Frigate. Kat named this ship Shadow Stallion because she loves horses and the ship can go super fast. Like her other ships, Kat named the War Sloop after her Light Sloop and Sloop.
Upgrades
Rank 1 or 2 Streamlined
Purple sails, dragon emblem.
No Rigging
Ad blocker interference detected!
Wikia is a free-to-use site that makes money from advertising. We have a modified experience for viewers using ad blockers

Wikia is not accessible if you've made further modifications. Remove the custom ad blocker rule(s) and the page will load as expected.