}}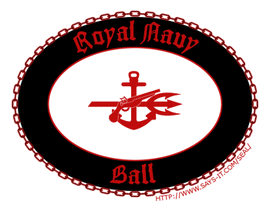 This page is for a recap of each Royal Navy Ball!
1st Ball -- 3/26/11 -- Fort Charles
Well, it's safe to say this was a blast! Our host arrived a little late, due to a holdup with a few raiders. When he arrived, Skull's Marines were guarding the fort from all entrances! Guests slowly began to arrive. Finally, Matthew O'malley arrived about half-an-hour in. He brought with him, the Knights of Canzington, and the Irish Royal Family! A friendly mayhem broke out, in which Lawrence Daggerpaine won with eight kills. During the second mayhem, John Warsmythe won with six kills. Throughtout, there were gate-crashers that came, but were sent away or imprisoned. After the third mayhem (Robert Mcroberts won), a battle broke out, in which Matthew Blastshot had to quell. Then, Solomon Firehazzard, a raider, attacked. Most of the guests fled, besides the Viceroyal Army and Gen. of Peace, who battled them.
Attendees
Matthew Blastshot
Henry
Matthew O'malley
Halle
Samuel Redbeard
Robert Mcroberts
Marie Antoinette
Capt. Skull X
Chris Swordbones
Cherie
Keira Kinover
Zeke
Freebooter/Duchess of Anemois
Captain Ryan
William Daggerhawk
Johnny Sea Slasher
Captain Shadow Sail
Soar
Lawrence Daggerpaine
Bounty Hunter Bill
Matthew Daggermenace
Pirate
Johnny Whalescrlett
Samuel Firehawk
Mark
Peter Gold Grim
Jamie Seawallace
Johnny Coaleston
Ad blocker interference detected!
Wikia is a free-to-use site that makes money from advertising. We have a modified experience for viewers using ad blockers

Wikia is not accessible if you've made further modifications. Remove the custom ad blocker rule(s) and the page will load as expected.