About
Pirate Guild 1050281 is a guild built mostly around SvS. We have a passion for SvS but even more attempt to have a good enjoyable time above all.
Home Server: Abassa
Invite Code: KSCE8992
Guild  Hierarchy
Chain Of Command
Guildmaster Albert Spark
Co-GM Catalina Cross
Lead Officer -
Lead Veteran -
Officers
Lead Officer -
Events
On-going
Loyalties
The Ottoman Empire
The Eastern Eurasian-African Alliance
Stub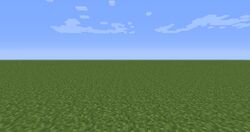 Pirate Guild 1050281 is a stub.
You can help Gamers Fanon Wiki by expanding it.

Ad blocker interference detected!
Wikia is a free-to-use site that makes money from advertising. We have a modified experience for viewers using ad blockers

Wikia is not accessible if you've made further modifications. Remove the custom ad blocker rule(s) and the page will load as expected.