~~ Work on this production will begin after completion of Snap, Crackle, Bob! ~~
POTCO: Escaping the Void is Under Construction!

This article or section is currently being edited by Bobby Moon!

Please do not edit POTCO: Escaping the Void unless it is a spelling or grammar issue

POTCO: Escaping the Void is a Full Moon Corp. Production.

Brief Plot Summary
The date is September 19, 1746. Thousands of pirates, soldiers, and royal figures are enjoying a normal Thursday night, when it suddenly begins to fall apart. A void has appeared in the Caribbean, and it is quickly spreading. Together, a group of survivors must work together to defeat the void and restore POTCO, while facing complete desolation themselves.
POTCO: Escaping the Void

Author
Bobby Moon
Illustrator
Bobby Moon
Publication date
2014
Published by
Full Moon Corp.
Publication Order
Preceded by
None
Followed by
None
Characters

 

 
Survivors of the Void
Bobby Moon
Parax
Nults McKagan
William "TyWillJoe" Seasteel (Happy now? xD)
Trebla Kraps (Albert Spark)
Sur Hawckk
Victims of Void
Nate Huntington
Hector Wildhayes
Cast Photos
~Coming Soon~
Stub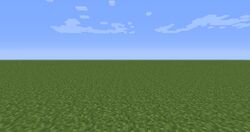 POTCO: Escaping the Void is a stub.
You can help Gamers Fanon Wiki by expanding it.

Ad blocker interference detected!
Wikia is a free-to-use site that makes money from advertising. We have a modified experience for viewers using ad blockers

Wikia is not accessible if you've made further modifications. Remove the custom ad blocker rule(s) and the page will load as expected.