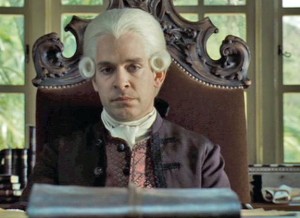 Lord Cutler Beckett
is similar to Jack Sparrow, in the fact where he will only appear for you during a quest. It is believed that during certain quests, he will turn into an enemy, similar to Kudgel in El Patron's Mines.
Known Quest Locations
Stats
Rank
Governor Director of the East India Trading Company, and Representative of the King, George II.
Level
48-55
Health
10,000
Weapons
Cutlass
Sabre
Pistol
Ad blocker interference detected!
Wikia is a free-to-use site that makes money from advertising. We have a modified experience for viewers using ad blockers

Wikia is not accessible if you've made further modifications. Remove the custom ad blocker rule(s) and the page will load as expected.