Lightning Vessels is branch of Shadow and Co. that makes fine crafted ships.
History
Lightning Vessels was created by
Captain Shadow Sail
about 7 years ago. He created this as a luxury boat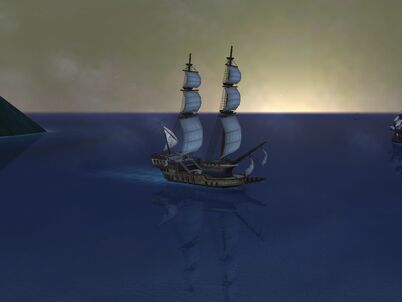 builder facility. He builds everything from Light Sloops to War Frigates, but with his own special touch. You name it, Golden Armor, 100 deck cannons, marble in the captain's quarters. He does charge a hefty price though. 100,000,000 just for a normal Light Sloop with golden armor. His business became an instant success and royalty was coming to his shop,
Lightning Vessels Show Room
. Because of this, Shadow Sail became rich beyond his dreams.
Famous Ships Built By Lightning Vessels
Black Pearl built for, Jack Sparrow
War Frigate Class built for, Pirates
Ship of the Line Class
Workers/Staff
Roland Raggart (Secretary)
Rusty McGinnis (builder)
Navy, Veterans, Sergeants, Officers (Guards, Security)
Nathan Gould (Head of Security and Builder)
Larry McKid (Builder)
Ronald Raten (Builder)
Rob Collins (Supervisor and Builder)
Mary Lake (Office Worker)
George Flam (Office Worker)
Julie Alzon (Office Worker)
Lawrence Daggerpaine (Designer)
Where?
Lightning Vessels is based out of the Lightning Vessels Show Room but also has a shop on Sea Sae Isla.
Ad blocker interference detected!
Wikia is a free-to-use site that makes money from advertising. We have a modified experience for viewers using ad blockers

Wikia is not accessible if you've made further modifications. Remove the custom ad blocker rule(s) and the page will load as expected.