}}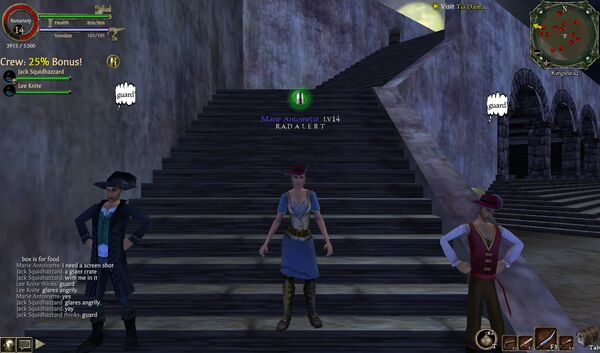 The
French Ball
is going to be held on March 19. I, Marie Antoinette will be hosting it. Any Allied power can come. Please talk to me before time to be invited. If you would like to come contact me on POTCO or comment. I would like as many people to come as possible. It will be at Kingshead Andaba. Dress proper please men wear nice suites and ladies please wear a some type of dress. If you have any questions about the dressing please contact me. This is a big thing for me so I wish all of you may come. You may ether have a date or come by your self. There will be guards and undercover guards to make it safe. If you have any further questions please comment. If I cant make it to the Ball it will be rescheduled. It will be 7:45 eastern time. Thank you,
Marie Antoinette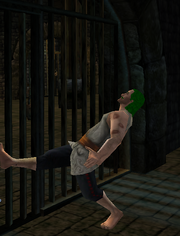 Known Members/Invite List
Marie Antoinnette (Host, former Queen of France [resigned])
Duchess of Anemois (Daughter of Marie, Queen of France)
Jack Swordmenace (Son of Marie, Brother of Duchess, Prince of France, Grand Duke of Paris)
Stardust (Daughter of Duchess, Princess of France)
John Stormshot (Son of Jack, Royal family of France)
Johny Dna (Son of Jack, Royal family of France)
Ian Bone Crusher (Son of Jack, Royal family of France)
Samuel Redbeard (Lord Marshal of the East India Trading Company)
Johnny Goldtimbers (Husband to Marie, father of Jack and Duchess, grandfather of Stardust, John, Johny, and Ian)
Maggie Wildrage (a great friend of the Royal family of France)
Cad Bane (Grand Lord of the EITC Coalition, Chairman of the EITC Board, leader of Co Republic)
Elizabeth (Wife to Cad, a personal friend to Jack)
Slappy ( High Assassin for French Royalty )
Simon Treasurehawk (Friend to Jack)
Edward Daggerhawk (King of Belgium/Netherlands, friends to all on this list)
Chris Swordbones
Capt. Skull X
Note- Any friend that I have invited is a Guest of mine.
Note: If someone is missing, please add them.
Honored Guests
William Daggerhawk (guest of Jack Swordmenace)
Nate Blueshot (guest of Jack Swordmenace)
Samuel Redbeard and the Black Officers guild—PROVIDED SECURITY, CRASHERS BEWARE!
Francis Shipbreaker (guest of Jack Swordmenace)
Captain Jim Logan(guest of Marie Antoinette)
Note: Incomplete, if anyone is missing please add them with approval of Marie Antoinette.
Ad blocker interference detected!
Wikia is a free-to-use site that makes money from advertising. We have a modified experience for viewers using ad blockers

Wikia is not accessible if you've made further modifications. Remove the custom ad blocker rule(s) and the page will load as expected.