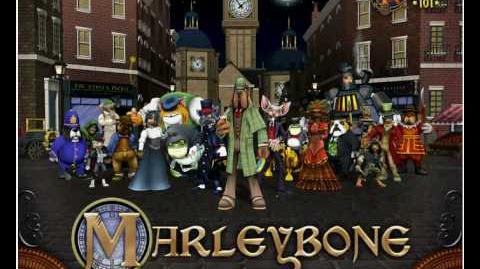 El Chaos (Spanish for The Chaos) is a burglar infested island. Residents everywhere would wake up one morning with all their gold and jewelry stolen. The burglars called themselves Snatchers. The government of the island wanted the assistance from England, so they could rid the city of evil. During the day, the Navy and EITC will guard the city. And night, Snatchers will strike from the shadows.
Enemies
Snatchers:
These enemies appear during the night.
Wandering Burglar. Attacks with a dagger. Level 45-50-4,000-4,500 HP
Snatcher. Attacks with Throwing Knifes. Level 47-52-4,700-5,500 HP
Navy/Eitc
These enemies appear during the day.
Dragoon
Assassin
Veteran
Mercenary
Officer
Areas
Town Square
Resident's Square
Places of interest
Snatcher's Circle
Shopping District
NPC
James Norrington
Janques The Snatcher
Roger the Mysterious
Snake the Quick
KIng Maxwell the iii
Bosses
Sir Jore Santiago The iii -Assassin boss-11,000 HP
Gore the Snatcher-Snatcher boss-15,000 HP
Sapphire the Burglar-Wandering Burglar boss-13,000 HP
Ad blocker interference detected!
Wikia is a free-to-use site that makes money from advertising. We have a modified experience for viewers using ad blockers

Wikia is not accessible if you've made further modifications. Remove the custom ad blocker rule(s) and the page will load as expected.