Happy Birthday Nults!!


GUISE
Today is Nults's birthday! You know what that means.....
Well, Nults is officially 7 43 14 years old. Let's all give him a round of applause pls 

SAY NICE THINGS HERE
Nults, I hope the best for you on your birthday. You're one of my best friends here, as well as one of the smartest, funniest, and nicest guys I know. You're one of the people who makes coming to the wiki worth-while, and I send my birthday wishes to you. Happy birthday, my friend!
-- Jeremiah Garland

 (But hes a poopy admin)
U IS A VEWY VEWY SMART PURSON NULTS HAPPEH BIRFDAY--Parax 20:15, August 2, 2013 (UTC)
HAPPY BIRFYDAY, BEARDY!
Captain R. GoldvaneTalk Writer of The Goldvane Trilogy12,201 Edits ~"ARRRRRRRRRRRRRRRRNT!"
ALLAHU AKBAR
ALLAHU AKBAR
ALLAHU AKBAR
ALLAHU AKBAR!
that is all. Happy Birthday. Viva La Revolucion
HAPPEH BIRFDAY PLS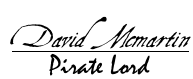 04:10, August 3, 2013 (UTC)
Before anyone goes out saying, "OMG IT'S A RARE WRITING UTENSIL SIGHTING!" I just wanted to say happy birthday to one of my best friends on one of my former wikis. Have a good 14th, and don't let the Flying Spaghetti Monster give you misfortune, Mr. Atheist. :3
---
Jason Clubheart, author of "The Iron Bars" 05:11, August 3, 2013 (UTC)
Happy b-day, Nults! It's good to be allies!
From, David Yellowfish
Happy birfday!
Ad blocker interference detected!
Wikia is a free-to-use site that makes money from advertising. We have a modified experience for viewers using ad blockers

Wikia is not accessible if you've made further modifications. Remove the custom ad blocker rule(s) and the page will load as expected.